2 tags
"There's nothing conservative about a government that prevents a woman from..."
– Barack Obama, 8/8/12
2 tags
2 tags
4 tags
3 tags
USA.gov: Find Child Care Options Near You and Get... →
Children's healthy development depends on safe and positive experiences when they are young. There are several child care options available to families: Childcare.gov can help you locate safe and affordable child care options near you. Head Start is a federal program that helps children ages birth to five years old from low income families prepare for school. In addition to education, the...
4 tags
Help Feed Your Family Through the SNAP Program
By Carolyn L. Bird, Ph.D., USDA eXtension's Financial Security for All Community of Practice Leadership Team Member What is SNAP? SNAP is the short name for the Supplemental Nutrition Assistance Program (SNAP) operated by the United States Department of Agriculture (USDA). The SNAP program has the twin goals of improving health by combating hunger and increasing nutrition knowledge for better...
5 tags
3 tags
2 tags
2 tags
5 tags
5 tags
What you would miss about Obamacare
What happens if the Supreme Court strikes whole or parts of Obamacare? These popular provisions would be lost:  Access to health insurance for 30 million Americans and lower premiums.  Insurers' inability to discriminate against people with pre-existing conditions.  Affordable health care for lower-income Americans. Investments in women's health. Young adults' ability to stay on their...
4 tags
2 tags
Ending Federal Student Loans Is a Terrible Idea →
Student loans have probably never been less popular than they are now. They're a burden on young adults and a drain on the economy. So why not just scrap the whole enterprise?  That's what Ohio University Professor Richard Vedder is suggesting this week on Bloomberg View. He advocates getting Washington out of the student lending game entirely by nixing the Department of Education's direct loan...
2 tags
Obama for America: Timi sent in this note about... →
barackobama: Timi sent in this note about why Obamacare is important to her: Recently I was diagnosed with a condition called Intracranial Hypertension, which means the level of spinal fluid in my brain is too high. This causes severe headaches and vision loss. This happened to me about three weeks before I…
5 tags
3 tags
How to Get Quick Approval for Certain Disability... →
The Social Security Administration provides long-term disability benefits to U.S. workers who are unable to work for more than 12 months due to a physical, mental or emotional medical condition. Although evaluating each case might take several months or even years, Social Security can fast-track the process for some cases if they fall under its Compassionate Allowances Program. This is an...
2 tags
4 tags
The Paycheck Fairness Act - What You Need to Know
Senate Democrats, led by five female Senators, began a renewed push this week to pass the Paycheck Fairness Act, a bill that protects women who sue over being paid less than their male counterparts. Because of the pay gap, the average working woman in America loses $500,000-$1,000,000 over her entire lifetime;  that's money that could feed an entire family for years, all lost because of wage...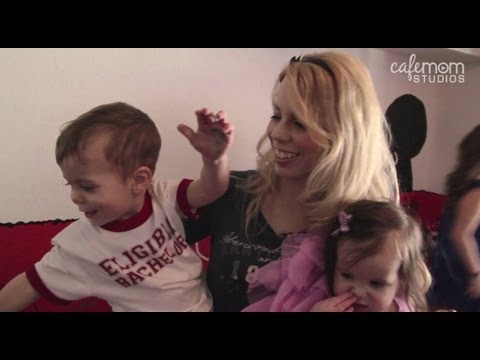 Welfare schmelfare?
Dear House and Senate,  I'm curious as to why you're taking away the safety net for people who are being hit hard during the recession. I know our unemployment is high at the moment, so why push those people into the streets? What does that accomplish? By the way, here's our current unemployment at the time of this writing:  "Among the major worker groups, the unemployment rates for adult men...
3 tags
4 tags
The What's For Lunch Project
What we eat and how we eat food matters – now more than ever! According to the New England Journal of Medicine, with 17% of children diagnosed with obesity and over 35.8% of the U.S. population diagnosed with diabetes, we as a nation will spend over $147 billion annually on obesity and food related illnesses. This has become a national epidemic and it is tipping scales in the wrong direction....
5 tags
USA.gov: Find Out If You're Eligible for an... →
usagov: You may be eligible for an independent foreclose review if you believe you were financially harmed in the foreclosure process in 2009 or 2010, and your mortgage was serviced by one of the following companies or its subsidiaries: GMAC Mortgage HSBC Finance Corporation SunTrust Mortgage, and EMC Mortgage Corporation.
5 tags
"If you wouldn't make her your wife, don't make her a mother."
– www.singlemotherhood.net
Unemployment Rate for Single Moms
In 2011, there were 2.3 million women with children under 18 years old who wanted a job but couldn't find one, according to a recent report from the Labor Department. That put the unemployment rate for mothers at 9% last year, compared to 8.4% for all women. But the weakness was primarily concentrated among single moms accounting for more than half — 1.2 million — of the total number of...
Let's Celebrate Single Motherhood!!
A shout-out to all single mothers out there. To those tireless, ever-ready heroes who give their all just to give themselves and their children a better shot at life. To those dedicated single parents who spent (and still spend) countless nights watching over their young offspring while preparing for the next day's two-three jobs. To those pressured single-parent students who can manage to cram...
1 tag
Are You a Single Mother Out of Work?
The Dayton Daily News is working on a story about unemployed single mothers who are looking for work. If you would like to share your story, please contact staff writer Cornelius Frolik at cfrolik@DaytonDailyNews.com or by phone at 937-225-0749.
2 tags
Single Mothers Find Support From "Keys to Degrees"...
Amanda Lapierre, 21, and Meghann Martino, 22, are good friends and college roommates. But that's not all; they're both single parents of toddlers. The young women are part of the Keys to Degrees Program at Endicott College in Beverly, which allows academically qualified single parents ages 18 to 24 to be full-time students and live on campus with their children. The program, which started in...
1 tag
More Direct Support For Single Mothers & Their...
MEPs called on the member states to provide more direct state support to single mothers and their children. In a resolution, the European Parliament has called for setting up of "family centres" to provide education, accommodation and advice. It called on specifically to provide states to support single mothers with social housing as well as providing them with appropriate tax breaks. The...
2 tags
Common Misconceptions About the FAFSA
There are common misconceptions about the FAFSA, here are some of them: We can't afford to send our child to college. It's possible they can't afford their quote-unquote dream school, but they can afford a college. We make too much money to qualify for student aid. We need a financial adviser's help to complete the form. We don't need to file the form until after...